7th KASC Executive Committee
Launched in 2008, KASC has been planned and implemented by students from the United States and Korea. Selected by their peers at the conclusion of every annual conference, American and Korean university students decide the conference theme, roundtable topics and global/bilateral issues they think are relevant to their future.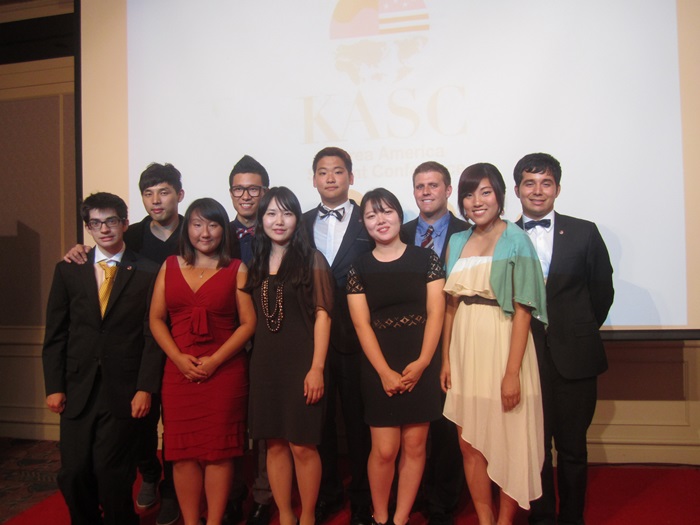 The 7th KASC Executive Committee.
Each year, KASC's Executive Committee is comprised of five students representing the U.S. and five students representing Korea. Elected by fellow delegates, Committee members work jointly across the Pacific to create and implement the next KASC.
Throughout the year, members of the American and Korean Executive Committees are supported by International Student Conferences in Washington, D.C.
7th KASC American and Korean Executive Committees