Reggie Wu
2nd ChASC Chinese Executive Committee
University of Wisconsin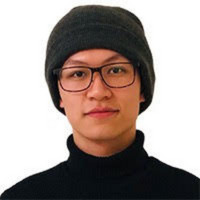 Yuxiao (Reggie) Wu is currently a junior at the University of Wisconsin – Madison double-majoring in Economics and Psychology. Being a Chinese international student studying in the United States, he has a great passion in global affairs and, specifically, the bilateral relationship between U.S. and China - these two world's biggest economies.
Having had the experiences living in and being educated under both cultures, Yuxiao firmly believes that there are more similarities and common grounds than differences between people from both countries, and thus considers open-minded and respectful communications as one of the most important ways that would hopefully benefit not only Chinese and American but also all global societies.
Participated in the first China-America Student Conference (ChASC1) as a Chinese delegate last winter, Yuxiao has learned a lot from all the speaker events and related discussions that happened among the delegations and guests. Therefore, he has decided to become an executive member for the next ChASC, which is the one that we are sincerely inviting you to apply to. Here, you will find peers and, more specifically, student and future global leaders who share similar aspirations with you and make long-lasting and meaningful connections with speakers who could provide you with guidance in all fields.