Haoran Shu
2nd ChASC Chinese Executive Committee
University of Southern California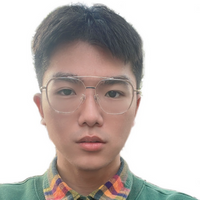 Haoran Shu is a current Data Science Scholar at University of Southern California, and prior to that he has close to 4 years of professional experience in technical field. Also, he worked as a great student leader and participated in many China-US social activities like the Golden Spike 150th Memorial, China-Utah Trade Forum, and Helen Foster Snow Foundation. His interests contain but not limit to Stock Option Investment, Cryptocurrency and Cybeysecurity, Sport, Movie, and Philosophy.
One of the best things for him about being the son of an excellent banker was developing a keen interest and great sensitivity to business and society from an early age. He cares about social problems and tries to solve them with the power of natural laws. He admires technology, and he is passionate about everything that he manages to do.
As for the passion of pushing CN-US relationships, he participated the 1st China-America Student Conference as a Chinese delegate in 2020.