Carissa Yang
2nd ChASC American Executive Committee
Colby College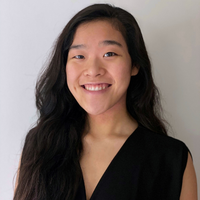 Carissa Yang is a graduate of Colby College with a Bachelor of Arts in Psychology: Neuroscience and a Chemistry minor.
As a first-generation QuestBridge scholar, her aspiration is to pursue a public interest career in the legal field and to advocate for underrepresented communities. Carissa believes that understanding the dynamic relationship between China and America is key to improving policy, cultural awareness, and community. Over the past 18 months, Carissa has volunteered as a Core Ambassador and digital intern for Third Space at USHCA, a bilingual program aiming to foster intercultural engagement and community. She has also worked directly with USHCA as a Fundraising and Operations Intern to support the organization and to explore the deep history and relationship between the Heartland states and China. Carissa was awarded a USHCA-sponsored scholarship to attend the inaugural 2021 China-America Student Conference (ChASC) as an American Delegate, and is presently honored to serve as an American Executive Committee Member for this year's conference.
Carissa is interested in the complex relationship between identity and politics, particularly with respect to policy-making. She also holds a deep appreciation for museums, asking (and being asked) unconventional questions, and zines.